Most of us know the WeChat app as a messaging, payment, ride-hailing, social media, and more rolled up into one super app.
What's less known for most of us outside of China, is the WeChat Mini Programs.
WeChat Mini Programs was only launched in 2016. Think of it as an app store, except that users don't have to download the apps because of its small file size (less than 10MBs) and low code environment.
With this feature, users never have to leave the WeChat application. Popular apps such as Meituan, JD, Pinduoduo, or Kuaishou are all on We Chat Mini Programs!
Why Are WeChat Mini Programs So Popular?
There are now over 3.2 million Mini Programs and it did 1.6 trillion RMB in transactions in 2020!
It was first conceived because many people were trying to do all sorts of business transactions in their WeChat Official Accounts. Think of these accounts like Facebook Page for businesses, gather followers, and push out targeted content. But similar to Facebook Page, it doesn't enable commerce efficiently (Yes Zuck, I'm looking at you 👀).
Less Friction for Consumers and Low Cost for Businesses
The alternative, for many of these small-medium enterprises (SMEs), was to build their native app or to use a web app, but those were ineffective as well. It's costly to develop and getting users to download new apps have a lot of friction.
Think of how much marketing dollars was burnt to get you to install Shopee, Grab or Uber and to continuously use them? Users only want to have a few key apps on their phones and are reluctant to install new apps!
WeChat Mini Programs, on the other hand, are much simpler and much cheaper to develop! It is also compatible across Android and Apple phones, so businesses don't have to develop two versions of the app.
Public Traffic Versus Private Traffic
These businesses could turn to eCommerce marketplaces such as Tmall or JD.com to do business, to tap on what's popularly known as public traffic—which refers to traffic and interactions within eCommerce marketplaces or social content platforms.
The problem with public traffic is that third-party merchants are unable to get all the consumers' data they need from marketplaces and to a bigger extent, consumers are loyal to the marketplace, NOT to the merchants.
Building your brand on marketplaces such as Amazon or Tmall is like building your castle on sand. A change in algorithm or policies could potentially wipe your business out overnight.
It doesn't make sense for businesses to spend so much marketing dollars on ranking highly on Tmall or JD.com if their end goal is to build up a loyal consumer base.
Here comes 私域流量, or private traffic—which refers to traffic that the brands have more control over. Examples include traffic to a brand's website, app, and brand social accounts on WeChat and Weibo.
Brands today want to generate more revenue from private traffic, reduce their customer acquisition cost (CAC) and increase their ROI.
Even though JD and Tmall accounts for over 80% of the eCommerce market share, that's not where consumers in China are spending their time or learning about brands.
Accordingly to McKinsey, 50% of online shoppers use social media to learn about brands, and 25% rely on it for purchasing decisions.
It makes sense for businesses to spend on social media to build up their brand loyalty and own their customers' data through private traffic.
The Traffic Gatekeeper
It's pretty accurate to say that everyone in China with a smartphone has WeChat installed on their phones.
They have command over all the eyeballs in China and if a business isn't on WeChat, there's a good chance it will never be discovered by consumers.
This also means that WeChat has an immense data advantage over businesses on its platform. They have data about traffic, revenue transacted (WeChat Pay) and engagement rates.
They can know which app in its Mini Programs is doing well and invest in them!
Tencent has been an early-stage investor in numerous early-stage companies. And many of these turned out to be huge home runs—JD, Kuaishou, Meituan, Bilibili, and more!
Truth be told, it's not simply their data advantage that gave them the upper hand in investing in other tech companies.
It's also their clout. Imagine you run a successful business on Mini Programs and Tencent approached you as an investor.
You will be confronted with two options:
(1) You take their money, give Tencent a sizeable stake in your business and strive in their ecosystem, or

(2) Reject their funding, and be banned on Wechat and see your traffic disappear into the abyss. In the meantime, watch Tencent invest in your competitor and see your competitor take up your share of the pie.
Bytedance (i.e. Tik Tok) chose the latter and was booted out of WeChat's ecosystem. Luckily for them, they were already wildly popular and its users were willing to download its app. The same can't be said for other businesses.
The Chinese government's recent regulation in forcing Tencent to open up its walled garden may affect its deal-making prowess. More information is covered in my premium report on China's regulations.
The Genius Behind WeChat: Allen Zhang
Allen Zhang is the creator of WeChat and is highly regarded in China. Xiaomi's founder Lei Jun and many other tech giants in China refer to Allen as China's Steve Jobs because of his product ethos.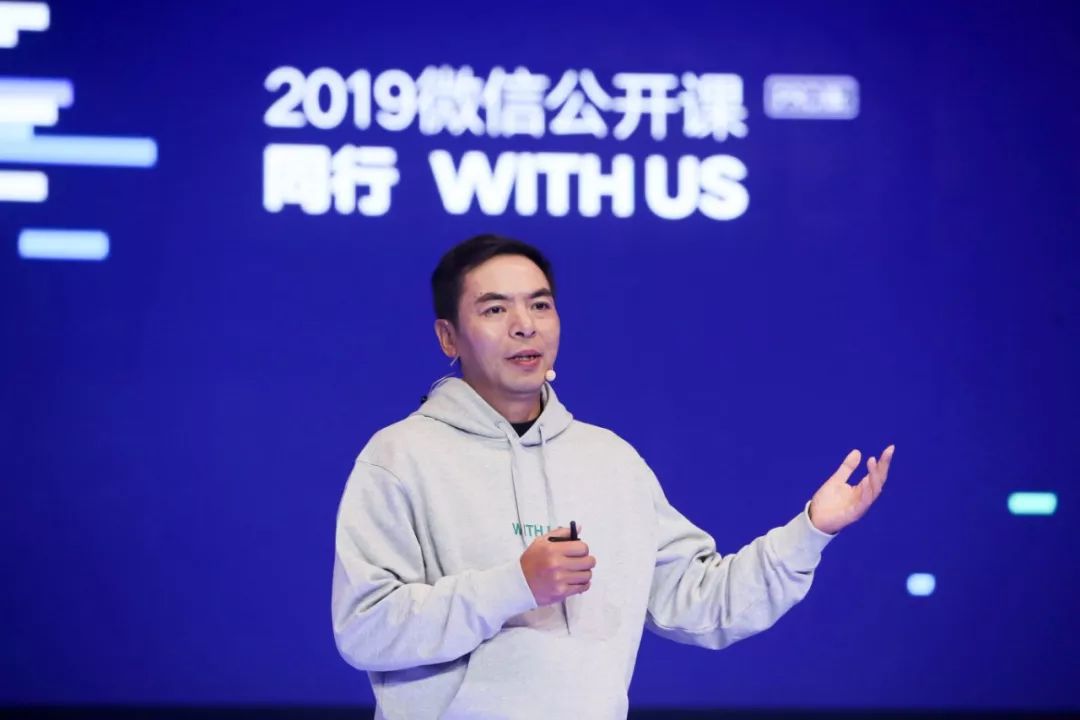 Allen's first successful product is Foxmail, the number one email program in China in the late 1990s. Whenever someone on his team suggested paths for monetization at the expense of user's experience, Allen would respond with his trademark "有用户,有情怀", he would question the need for short-term monetization and reply, "We have users. We have the passion. And that is all we need."
And their focus on product and user experience is evident today.
Traditionally, companies in the West would monetize through advertisements, given the high traffic level. But advertisement revenue for Tencent has always been minuscule because Allen Zhang, the creator of WeChat, chose to keep WeChat's interface clean.
Also, unlike most apps, WeChat's goal is not to keep users on the app for as long as possible. Allen sees WeChat as a productivity tool to make your life better, and he measures his success by how little time users stay in WeChat to complete whatever they need to do.
For example, many often wonder why WeChat doesn't have read receipts, unlike other messengers. To Allen, the best messenger allows you to send a message and forget it until you receive a reply. Having users sit there and wait to see if it was read is a waste of the sender's time.
Likewise, WeChat's Mini Programs have no push notifications, unlike other platforms that usually monetize these advertisement revenue capabilities.
Allen's product ethos is that its user's experience must be carefully protected at all costs. Anything that does not improve productivity should be eliminated or at least minimized.
Rather than pushing the top bidder's Mini Programs or advertisement to the top of WeChat prime property, Allen chose to let users pin their favorite programs instead.
He views that users should have control over where they direct their attention, and the app should respond and react to a user's needs instead of leading them.
And because of his incessant focus on users' experience and needs, WeChat grew its user base from 50 million in 2012 to 1.24 billion in 2021!
President Xi's Common Prosperity
Tencent and other tech giants have begun pledging a large number of donations since President Xi's call for common prosperity at the Central Committee for Financial and Economic Affairs held on 17 Aug 2021.
This led China tech to a second wave of price drawdown over the past week.
Should investors be concerned about this? Join us at The Deep Dive as I break down what this means for China tech companies!
Members of The Deep Dive can access the report here.
Enjoy this report? Join us at The Deep-Dive today!
This is a mini version of what members of The Deep Dive receive.
Join us as a member at The Deep Dive, lock in today's low prices and gain access to all of our deep-dives on companies such as Sea Limited, Twilio and Facebook!